Norma-June's Journey
Hi, my name is Norma. I live in Wasaga Beach, Ontario. I am married to the most wonderful man in the world and have 4 kids & 10 grandkids.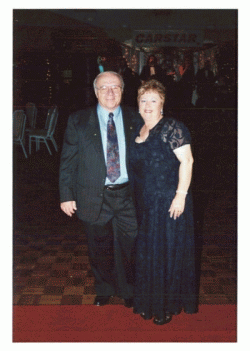 I am a type II diabetic, diagnosed in 1999. I am only 5 feet tall and should only weigh around 100 pounds, according to the medical charts. I feel healthy at 110 - 115 pounds though. For most of my life I was relatively thin, not really going over 120 pounds. In fact, when I was a child I was sent to a health school for 3 years in an attempt to get me to gain weight .... sheesh! But then when I was around 35 years old, a whiplash from an auto accident, inactivity and then menopause helped the pounds to accumulate.


BEFORE - October, 1999 (170 - 174 Lbs.)
I tried Weight Watchers but after a 9 pound weight loss I hit a plateau. WW told me they had a secret to help push me past the plateau but wouldn't tell me what the secret was ... in frustration I stopped going. I didn't really try any form of dieting except for some attempts at healthy eating. I tried the McDougal plan and then a year of vegetarianism ... but I didn't feel healthy.
I began Atkins in July/2000. The first week on induction I lost 9 pounds but gained 2 back. I have a real problem drinking the water .... I keep forgetting and sometimes only consume 500 ml. a day (shame, shame).
I have decided that L.C. is my WOL and even though I procrastinate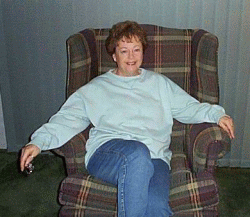 about drinking my water, exercising, etc. and even cheating during corn season (LOL) I am dedicated to this WOL.
On Atkins since 7/20/00.
174/144/115 Size: 16/12.5/08
CURRENT PICTURE - March, 2003 (144 Lbs.)